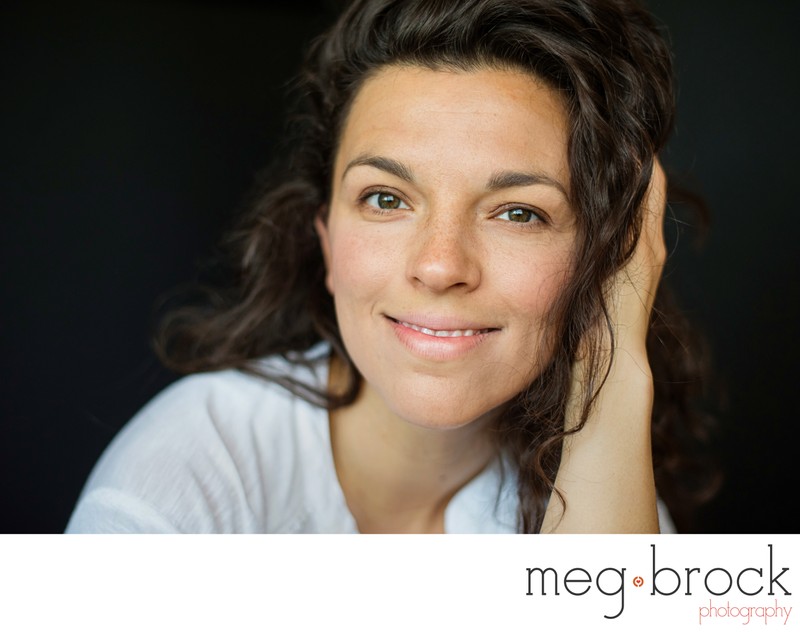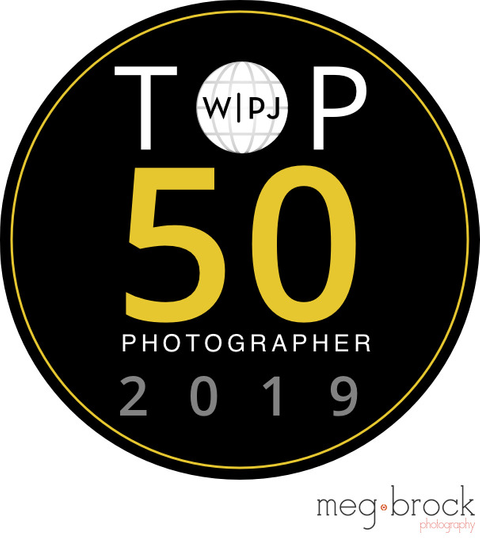 Hello! Thank you for stopping by! My name is Meg. I am wife, mother, and award winning documentary photographer.
I value real over perfection, in my life and my photography. Real joy. Real pain. Real love. Real mess. Real moments. Hopefully if you've taken the time to look through my work, you've felt and seen that in my images.
I believe it's those real moments that tell people's stories, And that those moments will be most treasured now and by future generations. Whether it's the story of a wedding day, a birth, or just the ebb and flow of your everyday life, it's an honor to capture the stories of my clients.
A single image can transcend distance, time, and situation. In the years to come, as memories fade and life changes, those images will become priceless, powerful testimonies of where life took you. If you'd like to inquire about how I can capture your memories, please send me an email at meg@megbrock.com. Have a lovely day! -Meg
If you're interested, my work has been featured on: The Huffington Post, PopSugar, Buzzfeed, WPJA, National Geographic: Your Shot, and the International Association of Birth Photographers
Philadelphia Documentary Photographer- PHL
My name is Meg Brock and I'm a documentary wedding photographer, family photographer, and commercial photographer in Philadelphia (PHL). I specialize in authentic storytelling, capturing both big and small moments of connection and meaning. Couples, families, and businesses that hire me are looking for a photographer who can beautifully tell the heart of their story with honesty and sensitivity.
Philadelphia Wedding Photographer
I have been a wedding photographer in the Philadelphia area for almost a decade and have uniquely captured thousands of wedding photos for couples who value quality photography in a photojournalist style. I put my heart into every wedding that I photograph, seeking to capture the emotional, funny, and meaningful moments for every couple that hires me.
My wedding clients love my laid-back demeanor on a wedding day. Having previously been a pediatric intensive care unit registered nurse, I am trained and able to pay attention to details while under pressure. I don't get easily stressed on a wedding day. Wedding clients often tell me that I was calming presence on their wedding day. This calmness helps my clients and their community of friends and families to feel comfortable being photographed. This level of comfort is reflected in my wedding images. It always me to capture real moments and be present for emotional moments without feeling obtrusive.
Wedding Photographers in Philadelphia
Located just outside of Philadelphia in Bucks County, I serve the tri-state area including Pennsylvania, Delaware, and New Jersey. More specifically Newtown, Doylestown, New Hope, Richboro, Langhorne, Levittown, Bristol, Warminster, Warrington, Perkasie, Souderton, Allentown, Bryn Athen, Bensalem, Southampton, Jamison, Haddenfield, Hamilton Township, New Egypt, Media, King of Prussia, Kennett Square, Northeast Philadelphia, Glen Mills, Holicong, Radnor, Honey Brook, Washington Crossing, Festerville, and Merion Station.
I love the energy of the city and have created memorable portraits from my clients throughout the city including, Center City, the art musuem, south philly, northeast Philadelphia, Torresdale, Rittenhouse Square, and Washington Square.
Bucks County Wedding Venues
Having grown up in Bucks County, I love working at and am very familiar with wedding venues in Bucks County. Some of my favorite venues in Bucks County and Philadelphia are The Rose Bank Winery in Newtown, Celebrations in Bensalem, the Aldie mansion in Doylestown, Hotel Du Village in New Hope, The Pen Ryn Estate in Bensalem, the Michener Art Musuem in Doylestown, the Northampton Country Club in Richboro, Crossing Vineyards and Winery in Washington Crossing, Pearl S. Buck House in Perkasie, The Buck Hotel in Festerville, Centre Bridge Inn in New Hope, Holly Hedge Estate in New Hope, The Inn at Barley Sheaf Farm in Holicong, The Lambertville Station and Inn in Lambertville, The Spring Mill Country Club in Ivyland, Tyler Gardens in Newtown, and The Warrington Country Club in Warrington.
Philadelphia Family Photographer
One of the things I value as a photographer is the lasting connection I have the opportunity to make with my clients. I have many wedding clients of whom I've had the honor of photographing as their families have grown. In addition to photographing weddings I offer newborn photography, birth photography, family portrait photography,family lifestyle portrait photography, and day in the life/family documentary photography. For every type of session, I strive to take beautiful, natural photos that capture the uniqueness of your family.
Contact Me Today
If you are looking for documentary photographer to tell the story of your wedding day, the birth of your baby, the beauty of your family, or the heart of your business, I would love to talk to you and learn more about your story. Please contact me today at meg@megbrock.com or 267-567-4559.